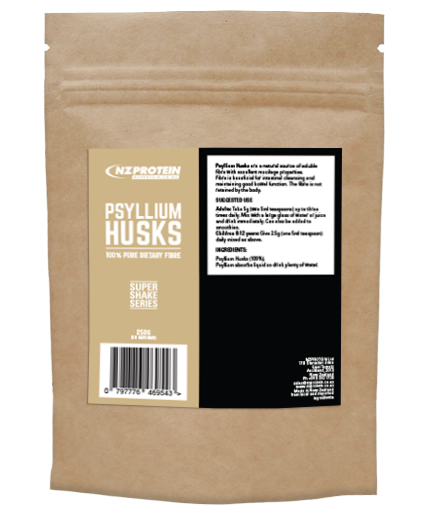 Psyllium Husks 250g
Natural Source of Soluble Fibre.
Psyllium Husks are a natural source of soluble fibre with excellent mucilage properties. Fibre is beneficial for intestinal cleansing and maintaining good bowel function. The fibre is not retained by the body.
Suggested Use
Adults: Take 5g (two 5ml teaspoons) up to three times daily. Mix with a large glass of water or juice and drink immediately. Can also be added to smoothies.
Children 8-12 years: Give 2.5g (one 5ml teaspoon) daily mixed as above.
---
Rated
4.8
/
5
Based on
5
customer reviews.
Its a very fine gind of pysllium husk.
Great product
Great consistency and dissolves easily. Can barely taste it unlike other similar products.
Love that it is ground up. Fixes easy and tasteless. Great to add to my proats to help make me feel full (a hard task to achieve!)
Great product and the best natural fibre. Great price.