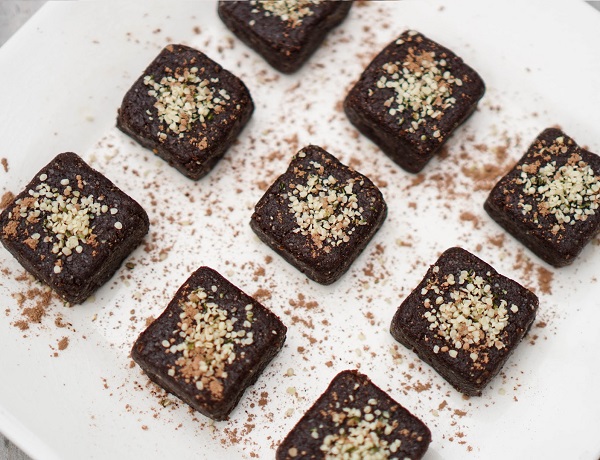 This simple recipe takes only 15 minutes, and yields 10 protein-packed brownie bites. The rich, earthy chocolate taste makes them hard to resist! This is the perfect snack to graze on throughout the week.
Ingredients
• 1/4c Dried, pitted dates
• 1/4c Nut milk (I used almond)
• 2 Scoops NZProtein Hemp Protein Powder
• ½ c Cacao powder
• 1 ½ c NZProtein LSA Powder
• ⅓ c NZ Protein Powdered Peanut Butter
• 1t Vanilla bean extract
• 1/2t Salt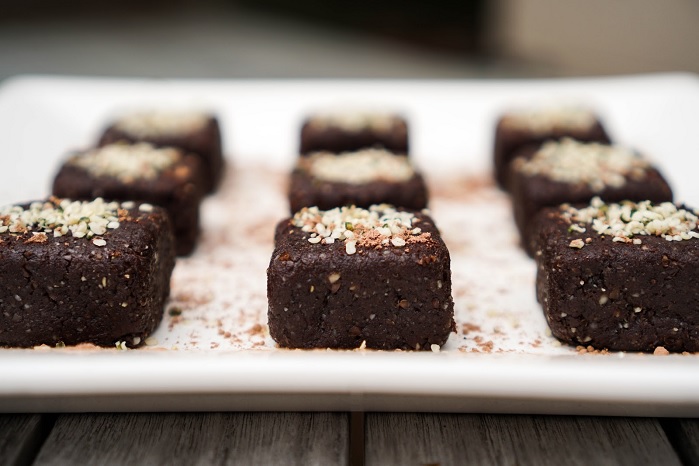 Directions
1. Soak dates in hot water for 10 mins.
2. Mix Powdered peanut butter with enough water to create a smooth paste.
3. Once the dates are soft, drain and blend with nut milk in a food processor until smooth.
4. Add protein, LSA, peanut butter, cacao powder, vanilla essence and salt. Pulse until combined.
5. Spoon and roll mixture into balls or squares and enjoy straight away! Keep refrigerated.