There's a heap of ways you can use our chocolate mousse. This smoothie combines protein, peanut butter and banana into a thick and chocolatey dessert drink.
Ingredients
1 sachet NZProtein mousse
2 Tsp NZProtein powdered peanut butter
½ Banana
1c Coconut milk
1 scoop NZProtein whey
1Tbs cacao powder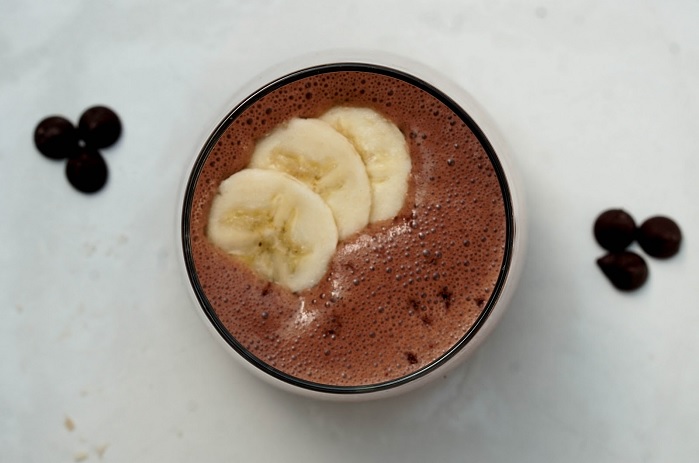 Directions
Blend all ingredients together until smooth.
Pour mixture into a glass and set in the fridge for 15 mins to thicken.
Enjoy cold!