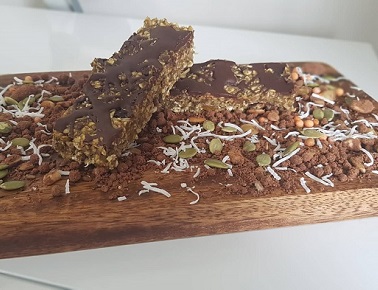 These protein bars are made from our pancake mix and a few other ingredients. They're high in protein and healthy ingredients, and don't need baking.
Ingredients
1/4 cup sunflower seeds
3/4 cup hazelnuts
1/2 cup chia seeds
1/2 cup shredded coconut
1/2 cup dried cranberries
1/2 cup apricots
1/4 cup cocoa nibs
2 tsp nzprotein matcha
3 scoops nzprotein pancake mix
1/2 cup nzprotein peanut butter (made up)
1/2 cup apple sauce
1/2 cup maple syrup
2 tsp vanilla essence
1/2 cup coconut oil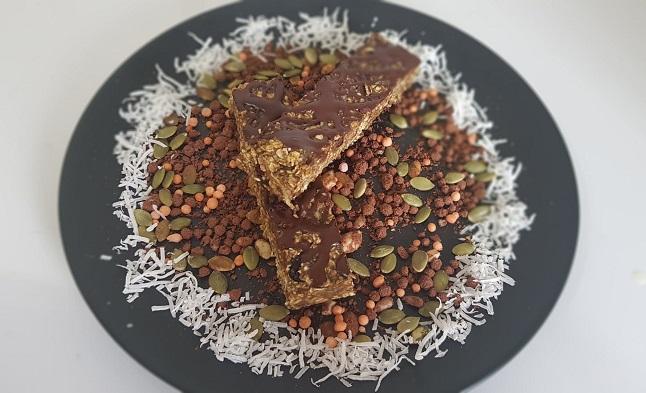 Instructions
Blend sunflower and hazelnuts together into a fine powder then add all dry ingredients into a large bowl.
In a separate bowl mix all wet ingredients together then add to dry ingredients. Mix well, using hands if needed.
Press into a tin and add dark melted chocolate to top if desired.
Chill until hard and serve. Keep refrigerated as will become soft at room temperature.