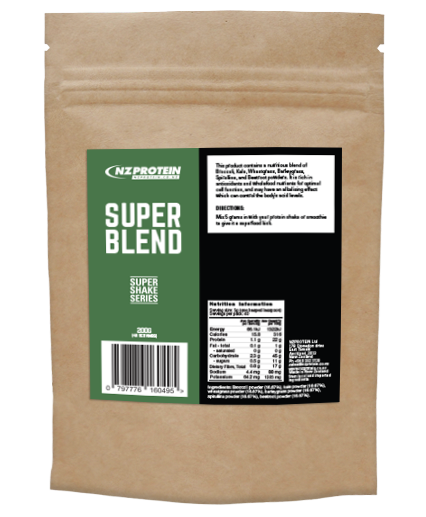 Super Blend 200g
Six Key Super Foods Packed Into One.
Super blend is essentially a greens (with beetroot) powder. Our product contains a wholesome mix of broccoli, kale, wheatgrass, barley grass, spirulina and beetroot powders.
Blends like ours help people reach their daily recommended intake of different nutrients, vitamins and minerals. It is an inexpensive way of sneaking more vegetables into your daily diet.
This product is especially suited to those who don't enjoy eating vegetables or fussy children.
Benefits of Super Blend
Although super blend is not a substitute for a well-balanced diet, it will give you a good boost of vitamins and minerals.
We have included six different superfoods in our product, all of which promote optimal cell function and have a range of health benefits.
The first ingredient, spirulina, is a nutrient rich algae derivative. It contains both iron and protein, making it a popular supplement for vegans. We have included this in our blend because studies show it noticeably reduces triglyceride levels and can improve muscular endurance. Higher doses have even been shown to reduce blood pressure. Spirulina is very safe for human consumption and comes with a plethora of health benefits.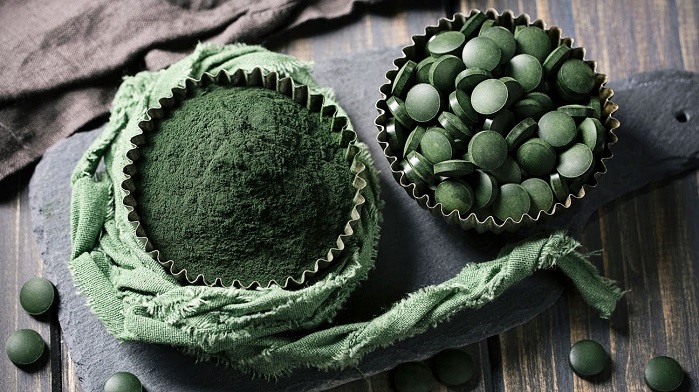 Broccoli is a brassica vegetable that is well-known for its health properties. Brassica vegetables primarily assist with liver health but have a host of other benefits too. Broccoli contains nutrients such as potassium, selenium, phosphorus, vitamin C, A, K and B9. It is also a source of zeaxanthin which can improve eye health. Other compounds in broccoli, such as kaempferol, have an anti-inflammatory effect in humans. Basically broccoli is a powerhouse of antioxidants and vitamins. The only downside is that some dislike the taste and texture. This is why we have made it easier to consume and blended it up.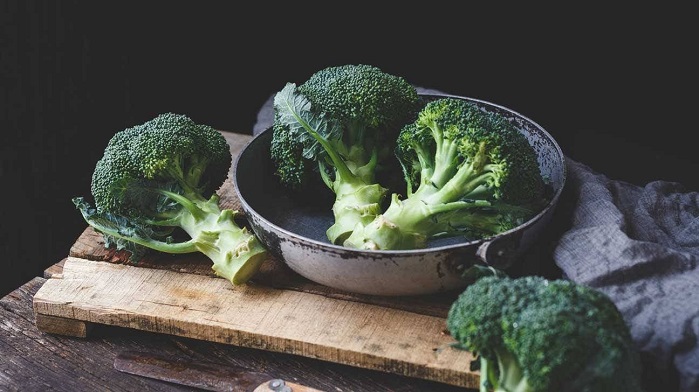 Kale is another dark green vegetable packed full of nutrients. Similar to broccoli, it is an acquired taste for some. Despite its taste, kale is awesome for helping you hit your daily requirements of calcium, manganese, copper, magnesium, vitamin C, K and B6. It actually contains more vitamin C than an orange and is frequently touted as one of the most nutrient dense foods in existence. The substances found in kale have anti-inflammatory properties and have been proven to protect against heart disease and reduce your risk of developing cancer. Studies have shown kale reduces cholesterol which is why it is especially suited to those concerned with their heart health. Regular consumption is not only safe but recommended.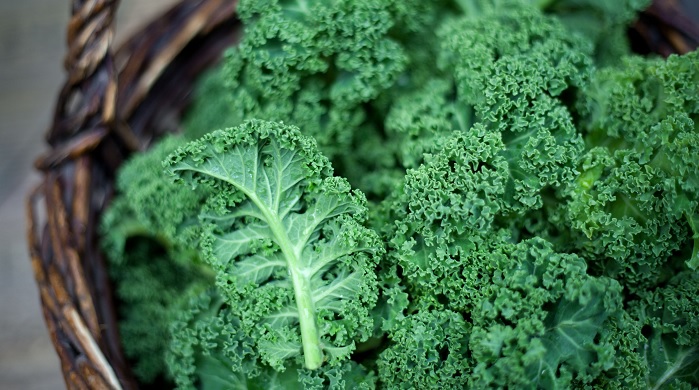 Wheatgrass is a bright green plant loaded with antioxidants, vitamins and minerals. The different proteins found in wheatgrass can prevent diseases and mitigate oxidative stress. Additionally it helps the body fight infections and contains flavonoids that benefit the immune system. Wheatgrass consumption should also be considered by type 2 diabetics as it has the ability to decrease blood sugar levels.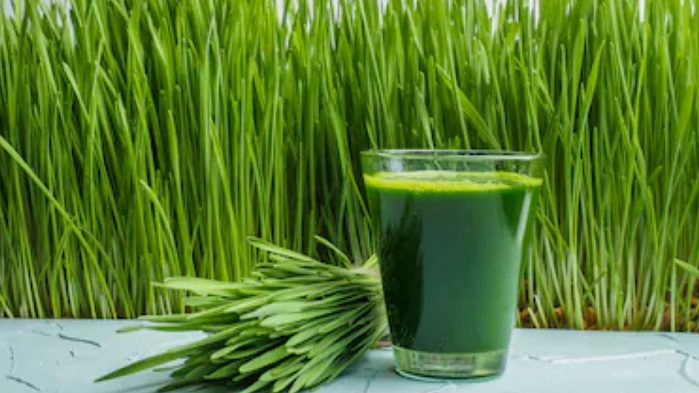 Beetroot powder features in our blend because of its ability to improve athletic performance. Beets are high in nitrates which can lower your blood pressure when consumed often and also improve the efficiency of mitochondria. Cyclists and runners often consume beetroot before they compete as it noticeably improves performance. This has been concluded by a number of different studies. Not only is beetroot a nutritious root vegetable but it could make a huge impact on your athletic performance.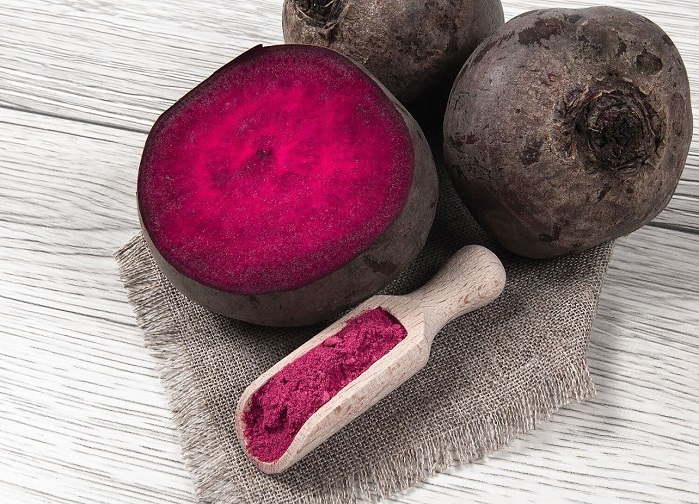 The final ingredient Barley Grass often features in health supplements because of its ability to prevent chronic disease. It is typically consumed because of its fibre content and high levels of vitamin A, C and K. Vitamin K is especially important for bone health and improving insulin sensitivity. Those with kidney disease may not benefit from the potassium found in wheatgrass, however for the general population it is a safe supplement with huge health benefits. Barley grass is not often consumed as a food, therefore including it in a super blend is a good way to sneak it into your diet.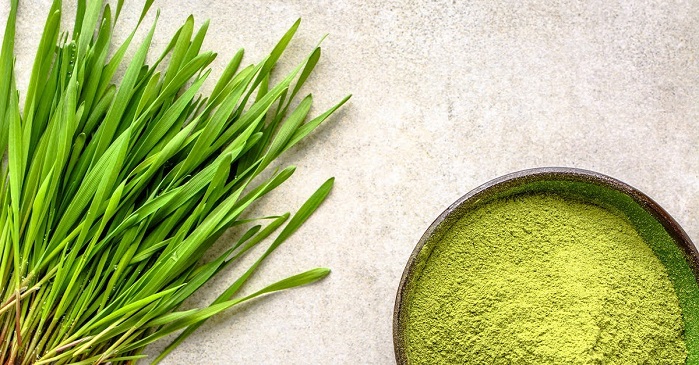 Suggested Use
We recommend adding 5 grams of super blend into your protein shake or a smoothie.
At only 16 calories per serving, you do not have to worry about it interfering with fat loss goals. In fact, it is a perfect supplement for those in a calorie deficit because it helps you ensure you are getting sufficient micronutrients.
If you are not fussed about the taste of greens you could even stir the blend into water and drink it straight away.
Taste & Texture
Our super blend has received excellent reviews from customers. We have been told there is no bad aftertaste and it is the perfect addition to smoothies. Even the fussiest of children enjoy the pleasant fruity taste of super blend.
Texture wise it is essentially invisible once blended up. It is an easy way to sneak more greens into your diet without noticing.
Conclusion
Basically super blend is perfect if you are not keen on eating many vegetables but want to boost the number of nutrients in your diet.
If you are currently on other medications then ask your doctor before supplementing greens as excess consumption of vitamins may interact with certain pharmaceuticals.
Aside from that, super blend is an excellent product for anyone as there are many benefits from achieving optimal nutrient intake.
Recipes
Please note that this product is processed in a facility that also handles milk, egg, soy, peanut, and gluten ingredients.
---
Rated
4.82
/
5
Based on
38
customer reviews.
I add this to my kefir .... Tasty and healthy!!!
Happy Days 😊
Great addition to smoothies - changes the colour of the smoothie to green, but doesn't tastes green! Delicious way to get extra nutrients into your day.
Easy and fast transaction. Great product!
Simply scoop a teaspoon of it and mix it in a glass of water. Super easy to mix and tastes better than expected, keep in mind that I enjoy eating greens. Some may find the flavour too strong. Quick delivery and relatively cheap. Cheers, NZProtein.
Nice taste, blends in well into smoothies! A staple in the supplements order.
Loving this product
So far I am enjoying the Super Blend. Only gave it 4 stars because the flavour is quite strong for me. I now mix this with the NZ Protein Berry flavour collagen in my smoothies, which masks the taste, so no problems now!
Great Price, nutritional Value and mixes well into breakfast smoothies. Would totally recommend!
Super blend is smooth in my shakes. and helps boost my energy
Good product
So delicious! Thought it would have a strong vege taste but nice and fruity. Works perfectly in smoothies and I love the flavour.
Good value my go to.
I love this greens powder. Contains all the key greens and has a very pleasant taste, all for an incredibly good price. Tastes amazing with the whey protein (salted caramel is amazing!)
Awesome product at an affordable price compared to other suppliers
Repeat buyer right here.
EXCELLENT product
Great product, easy to mix into smoothie.
Easy way to have greens.
A great product, and amazing price. I would, and have recommended to friends.
Great for making smoothies and smoothie bowls, tastes not too over powering.
Great product highly recommend.
Easy mixing and great way to get your greens in if you are like me and don't eat vegetables. Only reason it doesn't get 5 stars is the taste, would be great if it could be masked somehow
Great product to add to shakes
as long as its mixed but its also cheaper and better than the Healtheries super greens smoothie booster 120g pack
Great addition to post workout protein, mixes well.
Great addition to shakes and smoothies for that extra vege kick
Awesome product! We add this to our smoothies or even just to water and drink it. Great value!
Great stuff, almost tasteless in a shake/smoothie
GREAT PRODUCT WILL DEF BE BUYING MORE OF THIS
A good value and a Great product, would definitely continue to use!
East andd convenient way to add a boost to my greens intake
Excellent website, easy to order and goods received promptly and I was kept informed of the progress of my order.
Could not be more impressed with what I received from NZProtein and i am making delicious smoothies every morning. Love the Super Blend product.
Great product, highly recommend
I rate this, good product that has the essentials and at a great price. Taste is not the best, but they nevery are. Mix it in a Fruit Smoothie with some BCAAS and your away.
A truly great product. None of THAT AFTER TASTE, will be ordering again soon . Highly recommended
Fantastic product! was given this as a gift from a friend to try out and re-bought this about a month ago and have been using it daily, in my smoothies and even just in water, doesn't taste anywhere as bad as powders as such usually taste which is a definite bonus. Will definitely be buying the product again
Was prepared for this to taste Terrible but couldn't taste it at all in my shake so happy customer here
This stuff is awesome to add into green smoothies - you can barely taste it! Awesome way to sneak more veges into your diet. Plus the price and free/quick shipping is a no brainer - won't use another 'greens' again! Cheers, NZ Protein!
I can appreciate the effort in making a vegan protein supplement. However the taste to me was horrible, but after looking at the ingredients, which are healthy, I find astringent, so no surprise. To each their own.
Ordered this product for the first time because I trust the brand (nzprotein). I've been tempted to buy this product elsewhere but I could not ignore the price. Quality of the product in a shake is delicious. Have to get use to it but it's great. Thank you.
Serving size: 5g (one heaped teaspoon)
Servings per pack: 40
| Name | Ave Quantity Per Serving | Ave Quantity Per 100g |
| --- | --- | --- |
| Energy | 66.1kJ | 1322kJ |
| Calories | 15.8 | 316 |
| Protein | 1.1g | 22g |
| Fat, total | 0.1g | 1g |
| - Saturated | 0g | 0g |
| Carbohydrate, total | 2.3g | 45g |
| - Sugars | 0.5g | 11g |
| - Dietary Fibre | 0.8g | 17g |
| Sodium | 4.4mg | 88mg |
| Potassium | 64.2mg | 1283mg |
Ingredients: Broccoli powder (16.67%), kale powder (16.67%), wheatgrass powder (16.67%), barleygrass powder (16.67%), spirullina powder (16.67%), beetroot powder (16.67%).