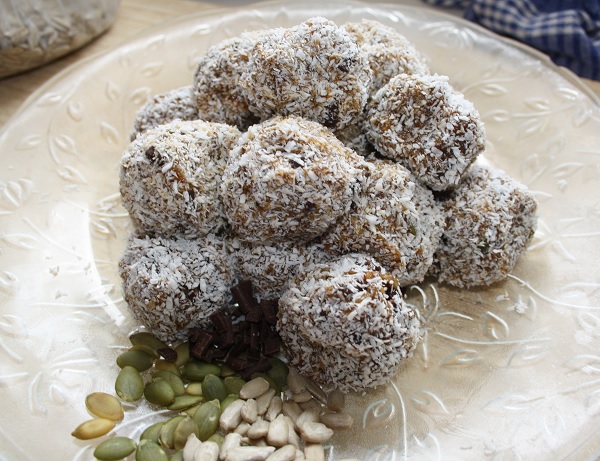 These bite sized snacks are full of healthy ingredients to keep you going for longer!
Ingredients
1/2c Pumpkin mashed (ensure you drain the excess water off prior to mashing)
6 Dates
1/4c Pumpkin seeds
1/2c Almond meal
1/4c Sunflower seeds
1T NZProtein Low-Cal maple syrup (Optional for extra sweetness)
1T NZProtein Powdered Peanut Butter (made up)
1/3c Chocolate chips
1T NZProtein LSA
Optional 1t NZProtein Matcha powder
Optional 1t NZProtein Super Blend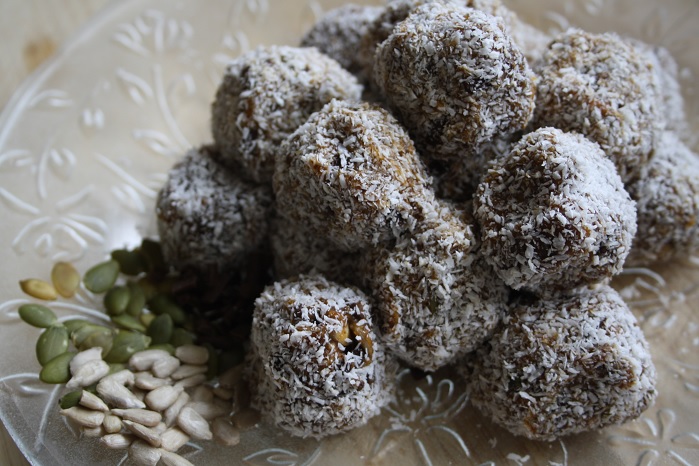 Directions
Combine the dates, peanut butter and almond meal in a food processor. Process until finely chopped.
Transfer the mixture to a large bowl, add the remaining ingredients and mix together until full incorporated.
Refrigerate the mixture for an hour, not necessary but makes it easier to roll.
Roll the mixture into balls the size of a golf ball.
Roll the balls in coconut (optional).
Store in an airtight container in the fridge.