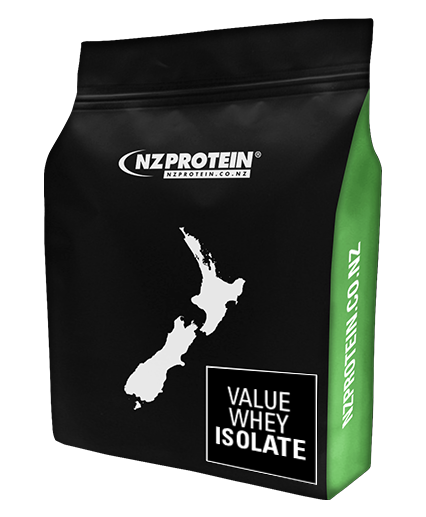 Value Whey Isolate 1kg
Great Value WPI For Those Who Don't Have Money Growing On Trees.
This is the last of it as we are unable to get more of this product due to world shortages. We predict that WPI won't ever be priced this low again.
Cheap Whey Isolate NZ
This product is a great value Whey Protein Isolate (WPI). It's cheaper than the New Zealand WPI and the main difference is that it's from Ireland instead of NZ.
This is a high quality product and comparable alternative for those who don't have money growing on trees. The reality is that NZ milk products are expensive to buy.
Here's how it compares to the NZ counterpart:
Protein Per 100g

~91g

(BCAAs: 23.7g)

~93g

(BCAAs: 24.6g)

Cost

$35-$43 per unit depending on quantity purchased.

($1.09-$1.34 per serve).

$50-$58 per unit depending on quantity purchased.


($1.38-$1.62 per serve).

Main Attribute

Better Value.

Made from NZ dairy.

Grass Fed?

Hormone and antibiotic free.

Hormone and antibiotic free.

Complete Protein & Bioavailability

>100 (highest)

>100 (highest)

Speed of Digestion

Fast digesting.

Fast digesting.

Taste

Our NZ WPI tastes better.

Better than value WPI.

Mixability

Both WPIs mix about the same.

Both WPIs mix about the same.

Best Usage

Depending on your nutritional requirements take 1-3 servings daily at breakfast, between meals, post workout, or before bed.

Depending on your nutritional requirements take 1-3 servings daily at breakfast, between meals, post workout, or before bed.

Samples

Try our Value WPI samples here. Each sachet is one serving.


Try our NZ WPI samples here. Each sachet is one serving.
What is Whey Protein Isolate
Whey Protein Isolate (WPI) is a better form of whey protein. It's basically whey that's been further refined to remove virtually all of the lactose and fat.
That leaves a product which is ultra-high in protein with a superior Branched Chain Amino Acid (BCAA) profile. It has more protein and BCAAs than regular whey.
WPI has a strong amino acid profile making it a concentrated protein powder for muscle development. It's easy to digest and absorbs rapidly, making amino acids readily available to be utilised by muscles. It's these key attributes that make WPI one of the most beneficial forms of dietary protein.
It has a pleasant, clean taste and is popular with athletes and those counting their macro-nutrients. It's also generally suitable for those with lactose intolerance.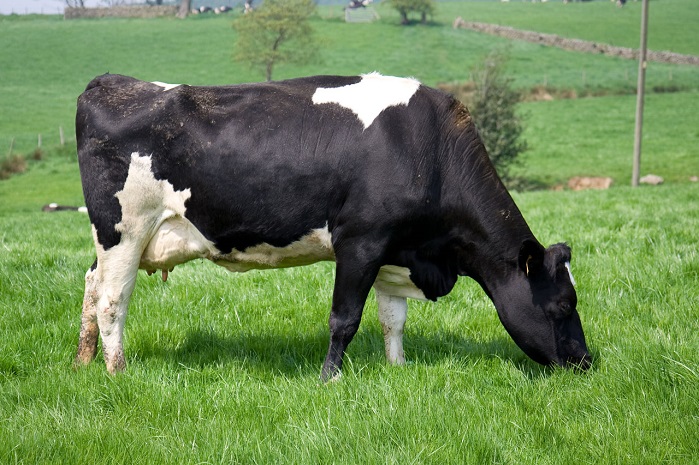 Best Time to Take WPI
WPI is especially beneficial when taken post exercise. due to its rapid digestion and nutritional profile.
This is because WPI has virtually no fat to slow digestion so it's digested rapidly and easily.
The texture of WPI is more watery than in regular whey or in other protein powders such as pea. This may mean that it's not as fulling as some other types.
Whey Isolate or Whey Concentrate
The main difference between WPI is that it's been refined further than whey to remove virtually all of the lactose and fat.
WPI therefore has more protein than regular whey protein as well.
The other main difference is that WPI has a naturally watery texture, whereas regular whey is creamier. The creamier texture makes regular whey taste better than WPI.
We do not add any fillers or thickeners to our protein powders to modify this texture, as they tend to dilute the protein content and can slow digestion.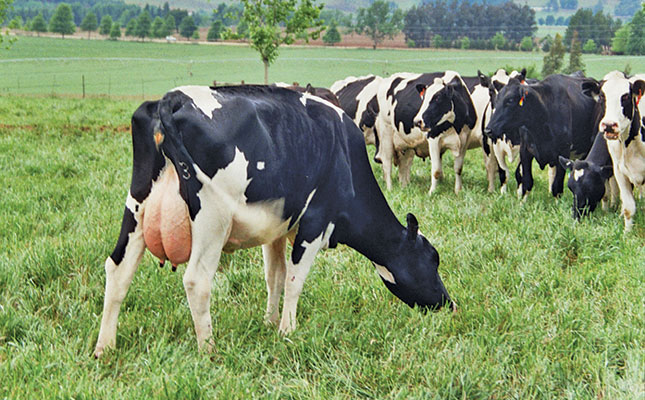 Whey Isolate Benefits
WPI is a powerful muscle builder because it has all 21 amino acids needed for growth and repair. Each serving (unflavoured) contains nearly 29 grams of protein and over 7 grams of BCAAs.
WPI has higher levels of leucine than other protein powders. In fact, WPI has more than 30% more leucine than WPC. Studies of leucine have shown it to be the most anabolic (growth promoting) amino acid for muscle growth and recovery. Leucine also contributes to the regular of blood sugar levels, growth hormone production and wound healing.
WPI may assist atheles to benefit from increased lean muscle mass, reduced muscle atrophy during exercise, improved muscle repair and recovery (hyperatrophy), and an increased metabolic rate.
Other Benefits:
Whey is composed of several bioactive fractions including glycomacropeptide, β-lactoglobulin, α-lactalbumin and lactoferrin. These have health benefits against cancer, infection and inflammation.
WPI is high in cysteine and studies have shown that WPI can increase glutathione synthesis to improve antioxidant defence. Glutathione is a natural antioxidant that the body produces from several other amino acids - especially cysteine.
Whey Isolate Side Effects
Whey isolate is generally well tolerated, even by those with lactose intolerance. WPI is a milk product so those with milk intolerances and vegans should avoid this product. It is, however, vegetarian friendly.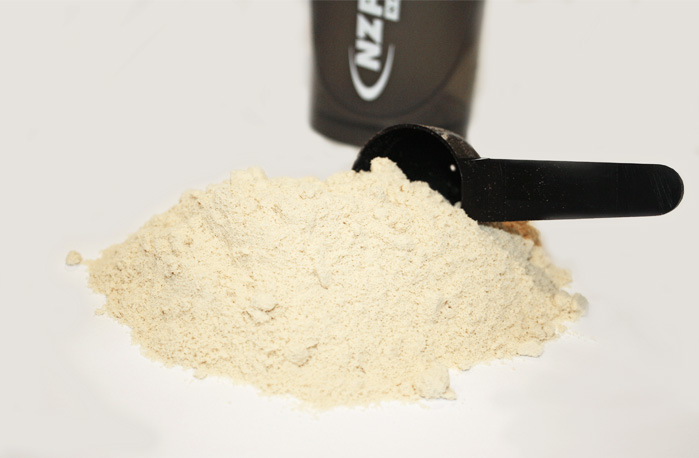 Our Verdict
WPI is a superior protein powder because it has the most concentrated amino acid profile and is absorbed rapidly without fat to slow digestion. It surpasses other proteins for bioavailability so is the best protein powder for post exercise for those wanting maximum muscle recovery/development.
This product is great value and is only slightly more expensive than our regular NZ Whey Protein.
It's a pity that NZ milk prices have become so high, but this is certainly a viable alternative.
Please note that this product is processed in a facility that also handles egg, soy, peanut, and gluten ingredients.
---
Rated
4.69
/
5
Based on
111
customer reviews.
Purchased both chocolate flavour and butterscotch flavour. Chocolate was much better in both viscosity and taste. Both were of a very high standard, though, and were a great price.
nice taste, nice stats and nice price.
I got the unflavoured version and it's really good for adding in to tea or milkshakes or coffee as a milk substitute. It can be a bit hard to mix but I am very happy with this product, I love mixing it with the matcha powder they sell. Very good product well worth the money
Amazing flavour
Subtle flavour without being sweet. This protein mixes very well and doesn't clump.
Delivery was 24 hours after I placed the order. Great service and products, highly recommended
Love the vanilla value whey isolate. Mixes well in smoothies, oatmeal, yoghurt. Great customer service from Dave and happy with NZ Protein's service over the years.
Tastes great, reasonable price
Rasp Choc ordered samples of this nice mild flavor easy to drink excited to try the ither flavors has iv heard mix reviews but rasp choc is good 👍
Subtle taste, great macros and easy on the stomach.
Great product, mixes well and always the best service.
I brought unflavored its great no taste can add to anything, before I got this I thought all protein powder had to taste disgusting!! Definitely buy again!
Good price, super fast delivery and great communication! Love it:)
Mixes well and to a decent consistency. A bit light and frothy, but this is mentioned in the description and fine for a Whey Isolate. Great nutritional profile and definitely value for money compared to other brands
As far as flavours, so far I have tried two. Gourmet Vanilla is excellent and will definitely be buying again. The Butterscotch Caramel I found a bit less flavourful and not as nice, but was still ok. Both are nicer with milk than water, but that is normal.
Ordering is easy and nice being able to choose different flavours with multiple 1kg bags. Delivery was quick.
Had previously purchased a well known protein brand for the last 6 or 7 years. Found out about NZProtein and wanted to give it a try, as it was similarly or better priced.
Overall very happy and think this will be my new go-to protein.
I haven't tased the protein yet but I ordered 5kgs in 3am in the morning and received all 5 bags at 1:30 in the afternoon. WTF good shipping time, thumbs up. Also got the free shaker as the free gift and its excellent, no steel ball needed to unclump the powder, smaller but takes the same amount of liquid as my old generic shaker, PLUS 1 for the detachable compartment. So far, very pleased.
I'm a repeating customer of this product and love it!! It dissolves very well in water! Also, I want to mention about the customer care. When I emailed to them, I received email back right away and the instructions was so nice and helpful. Also the shipping is always super fast!
Love the whey isolate, really look forward ti a creamy textured shake
Great product, and exceptional service!
First purchase from NZProtein and was pleasantly surprised it came as soon as the following day. Got the unflavoured variant for maximum protein content, which tastes fine but would like to give the other flavors a try. Definitely be buying again.
Texture not as good as normal whey powder and flavour average too.
The choc marshmallow doesn't taste like choc marshmallow or quite frankly anything which was disappointing as the choc rasp was delicious. Dave in customer service is also one of the worst people in customer service I have come across and has made my experience with NZ Protein (which is usually great) completely miserable and I will no longer be purchasing from NZ Protein again. Good luck trying to get any service on products if you come across him - he will just try to gaslight and patronise you instead. Love it from a NZ brand. NZPROTEIN REPLY: we have tried emailing you to your other name/address. We genuinely hope you read it and let us know if you have any Q's. I'm not sure what else to say.
Great product
tastes great, good value for money, shipped fast.
Tastes good and hits the spot
Good value for money. Nice consistency. Pity there aren't more flavours in this range.
The powder is easily mixed and has no after taste. I am in my late 60's so my interest is maintaining my protein levels due to age. Having said that I still bike 30+ km daily. A+++
This stuff is pretty good, I'm not the biggest fan of vanilla but I must say this is probably the best vanilla flavoured whey I've tried and such awesome value for money.
This product is amazing very tasty to good value for money thanks
Very good quality at a reasonable price. I am happy with the product.
Great taste love the product
Super quick delivery of the products we requested,and talk about value for money for a great product,super happy 👍🏼.Thanks NZ Protein will keep,coming back to you guys
awesome protein and doesn't upset my stomach and mixes very easy and nice flavours...will continue to use and not the big name brands
Super fast delivery!! The protein shakes are delicious, especially the double chocolate one.
Normally love this powder, but this batch tastes horrible 😩😓 not sure what's happened to this one! NZPROTEIN REPLY: nothing has changed at our end and we are working to resolve this.
Bloody good protein. Choc raspberry is the fave so far!
Great product
Tastes amazing, im sensitive to dairy and started getting bad skin since using whey isolate my skin has been great . Im so happy to find a protein powder that works for me.
Great product, tastes good, blends nicely, great price
Decided to give a different unflavoured whey isolate a try. Unfortunately, I find this one blends incredibly think and foamy compared to my usual unflavored whey isolate which usually mixes without altering the texture of the mixture much if at all. This means my smoothies have become extremely thick and hard to drink which is unfortunate. I'm not sure if perhaps it has higher amounts of lecithin, as the resulting texture is very much like something that has been emulsified with too much lecithin and develops a very stable foam. It also has slightly more of a flavour /aftertaste than my usual unflavored whey. Unfortunately this project isn't for me, but if you specifically want a whey that is thicker / creamier then this is no doubt the one for you.
The unflavoured version is great! It's actually has very little taste which is so much better than other brands I've tried. Nice and creamy. Mixes really well.
The product is great, and Dave was really helpful in resolving issues with the delivery, I highly recommend it.
Love it! Arrives fast, tastes great, will deff be buying more
Great nutritional profile at great value. Best value isolate going around. Highly recommend.
Very flavorful & easy to mix
Awesome
A good WPI and certainly a great "value" for money. I'm a big fan of the NZ WPI, but decided to give this one a go. In comparison, it seems to be secondary for mixing and texture. The flavouring is somewhat not the same either. Trying various flavours - the choc marshmallow is just strange...
Overall a decent option. Personally, I can't wait to go back to the NZ WPI once I get through the remaining bags of this one 😒
Great tasting powder! Very happy!
Quick shipping. Tasty, easily mixed product. Great value
I have had alot of different protein powders before, but nzprotein is my absolute favourite and reccomend to my pt clients. Light and fantastic flavour, love double chocolate.
I go through 1kg Unflavoured Value Whey Isolate each week. it's great quality and unbeatable price. Thank you
Always a favourite
Exactly what I expected. Quick delivery
As a protein powder beginner, this is super easy to use, no weird taste or texture, good value for money. I will get the NZ made one next time though as the small extra cost is worth it to support local.
Really enjoying the butterscotch and caramel one for a change. Thanks, hope you bring out more flavours as well
Easy to mix and super affordable for good protein powder with minimal ingredients!! I prefer the vanilla to the butter scotch caramel but it's still yum (I just add a little less). Overnight shipping was amazing too. Definitely recommend!!
i love this product, as a personal trainer this is the protein i recommend to all my clients. it mixes well, light and love the choc flavour
Need more flavours, hazelnut, peanut butter, vanilla oatmeal, strawberry cheesecake & more
Disappointed. Little flavour, very watery mixture (even tried with almond/coconut milk, not just water). Will be going back to the pea protein next. NZPROTEIN REPLY: this product only needs half the amount of water that the pea does which you are used to. WPI is naturally watery in texture because it has virtually no fat and is very fast digesting....
Tastes great, super smooth and not powdery. And the delivery is super fast!
The flavour was not as nice as I expected it to be - butterscotch caramel.
I wish there was a salted caramel value whey isolate. NZPROTEIN REPLY: WPI has a naturally watery texture (it's very fast digesting with very low fat). We do not add any agents to modify the texture and mouth feel.
Absolutely amazing! I love the flavour and it's a really good clean hit of protein for low calories.

Plus the service is unbelievable. I placed my order at 5.18pm on Friday and by 6.35pm the order had already been shipped, I then received it on the Tuesday (and I live in Invercargill). And to take it to the next level my order contained a hand written note thanking me for my purchase and telling me to enjoy the flavour.

You definitely have a repeat customer on your hands!
Good quality, easy mixing protein! The unflavoured variety is a revelation! Will definitely re-order.
Love this stuff, especially the new butterscotch caramel. Have this every morning.
Best affordable Whey Isolate in the market. Taste amazing too (chocolate).
return customer, even market has a lot of choices of whey protein powder but I am still prefer to be with NZ protein.
unflavoured is nice to drink pair with almond milk!
Good value product. Comparable to many more expensive products. Mixes and tastes good. Highly recommended
Excellent product, mixes well and tastes great
Great flavour. Mixes easily.
Very fast efficient delivery.
I found taste of Double Chocolate unpleasant. This is the third brand I have tried, the other two of which I liked.
Good product, fast delivery.
Cheers
Great mixing and neutral flavour, works well on its own or with a dash of Milo or instant coffee. Ideal if you're coming off a bulking round of WPC and need to clean up your calorie count.
Excellent product
Best protein powder
Competitively priced product and fast efficient service
Great product. Easy to mix and tasty. Nicest protein powder I've found and good to know it's from grass fed cows.
Tastes amazing! Great value
Great flavors great value for isolate
Great product - good taste, easy to mix!
Really good and value for money.
solid
Love the product. Please bring out some more flavors!
Cheers
Super quick delivery. I got the chocolate flavour taste really good and mixes well!
Highly recommend.
Delicious in my berry smoothie and well priced too! No weird aftertaste and I'm seeing great results
Vanilla flavour is delicious and goes perfectly in porridge! Great value, fast response from NZ Protein and super quick delivery! I'll never go back to the other superstores again. Support Kiwi 🤩🙌❤
Mild non intrusive flavour

5 stars for you speed of delivery and responsiveness.
Great tasting product
Good Product
Good value for money.
Whey isolate is kinder to my stomach, but I can't get on with the flavored whey, so this one is great. Dissolves really easily and I can add it to my coffee or just have it in my water bottle.
Good value for money
Tastes good, mixes well, low sugar and fat which is what I wanted
Fast shipping and tastes awesome :) going to buy me some more... make sure you buy heaps lol cause I've almost run out in just 2 weeks...
Awesome
Cant complain. First time having pure whey protein after switching from mass gainer. I was surprised at how little water it needed to dissolve well. Taste is fine. Will buy again.
bloody marvellous
Great taste, not to rich or sweet. Easily mixes with water leaving no lumps.
Is good source of cheap whey isolate. But unfortunately the flavour isn't very strong, so can taste a bit watery.
high quality 92% pure protein
It's very lightly sweetened, which is excellent. The taste is mild and it mixes well with water.
Thank you for quick delivery (I received it the next day).
The protein powder has a lovely flavour and mixes beautifully.
I recommend this product.
Really yummy first time I have tryed this and was really surprised how much I like it, my 9 year old keeps asking for me to save some she said it tastes yum
Always good, can't beat the price, shipping always extra fast 😍
Great value, I use this to make high protein low carb bread and baked goods, it is just awesome!!!
The chocolate flavour was lacking any real flavour or even a hint of sweetness you'd expect from chocolate. Thickens up significantly more than other isolates I have used. A little disappointed in the overall taste. NZPROTEIN REPLY: we went for a darker type chocolate with this one - it is less sweet. You can't compare it to imported American ones, we don't do sickly sweet.
Love it. Just what I was looking for
Taste delicious, mixes easy and is great value for money.

Highly recommend Vanilla for those smoothie lovers.
tasty and cheap
Love this powder, it doesn't alter the flavour of my smoothies in a strange way like other powders did. A nice natural powder!
Cheaper than the NZ whey isolate, creamier and slightly less refined, leading to more gas and bloating. Would only rate it 3 if it didn't taste so good, next time I will stick to the NZ product.
Perfect thanks and super quick delivery
Tried the vanilla flavour and its really tasty
Click on a flavour to see the nutritional information.
Serving size: 31.25g (2 heaped scoops)
Servings per pack: 32
| Name | Ave Quantity Per Serving | Ave Quantity Per 100g |
| --- | --- | --- |
| Energy | 477kJ | 1525kJ |
| Calories | 114 | 364 |
| Protein | 28.4g | 91g |
| - Gluten | 0g | 0g |
| Fat - total | <0.5g | <1g |
| - Saturated | <0.5g | <1g |
| Carbohydrate | <0.5g | 1g |
| - Sugars | <0.1g | <0.1g |
| Sodium | 47mg | 150mg |
| Calcium | 155mg | 500mg |
| Magnesium | 19mg | 60mg |
| Potassium | 90mg | 300mg |
| Phospohorus | 80mg | 250mg |
Ingredients: New Zealand whey protein isolate (contains soy lecithin).
Contains: milk and soy (lecithin) ingredients.
Serving size: 31.25g (2 heaped scoops)
Servings per pack: 32
| Name | Ave Quantity Per Serving | Ave Quantity Per 100g |
| --- | --- | --- |
| Energy | 477kJ | 1525kJ |
| Calories | 114 | 364 |
| Protein | 28g | 89.6g |
| - Gluten | 0g | 0g |
| Fat - total | 0.3g | 1g |
| - Saturated | 0.3g | 1g |
| Carbohydrate | 0.7g | 2.3g |
| - Sugars | <0.1g | 0.1g |
| Sodium | 47mg | 150mg |
| Calcium | 150mg | 490mg |
| Magnesium | 19mg | 60mg |
| Potassium | 90mg | 295mg |
| Phospohorus | 80mg | 245mg |
Ingredients: Whey Protein Isolate (contains Soy Lecithin), Flavour, Sweetener (Sucralose).
Contains: milk and soy (lecithin) ingredients
Serving size: 31.25g (2 heaped scoops)
Servings per pack: 32
| Name | Ave Quantity Per Serving | Ave Quantity Per 100g |
| --- | --- | --- |
| Energy | 475kJ | 1520kJ |
| Calories | 113 | 363 |
| Protein | 26.6g | 85.3g |
| - Gluten | 0g | 0g |
| Fat - total | 0.6g | 2.1g |
| - Saturated | 0.5g | 1.6g |
| Carbohydrate | 0.8g | 2.6g |
| - Sugars | 0.1g | 0.2g |
| Sodium | 44mg | 142mg |
| Calcium | 140mg | 460mg |
| Magnesium | 17mg | 55mg |
| Potassium | 85mg | 275mg |
| Phospohorus | 70mg | 230mg |
Ingredients: Whey Protein Isolate (contains Soy Lecithin), Cocoa, Flavour, Sweetener (Sucralose).
Contains milk and soy (lecithin) ingredients
Serving size: 31.25g (2 heaped scoops)
Servings per pack: 32
| Name | Ave Quantity Per Serving | Ave Quantity Per 100g |
| --- | --- | --- |
| Energy | 468kJ | 1497kJ |
| Calories | 112 | 357 |
| Protein | 27.3g | 87.5g |
| - Gluten | 0g | 0g |
| Fat - total | 0.3g | 1g |
| - Saturated | 0.3g | 1g |
| Carbohydrate | 0.9g | 2.8g |
| - Sugars | <0.1g | 0.1g |
| Sodium | 46mg | 146mg |
Ingredients: Whey Protein Isolate (contains Soy Lecithin), Flavours, Natural Colour (Beta-Carotene), Sweetener (Sucralose).
Contains milk and soy (lecithin) ingredients.
(mg per serving - Gourmet Vanilla flavour shown)
Branched chain aminio acids:
| | |
| --- | --- |
| Isoleucine | 2230 |
| Leucine | 3020 |
| Valine | 2030 |
Other essential aminio acids:
| | |
| --- | --- |
| Lysine | 2990 |
| Methionine | 660 |
| Phenylalanine | 860 |
| Threonine | 2160 |
| Tryptophan | 490 |
Non essential aminio acids:
| | |
| --- | --- |
| Histidine | 470 |
| Alanine | 1610 |
| Arganine | 580 |
| Aspartic Acid | 3250 |
| Cysteine/Cystine | 720 |
| Glutamic Acid | 5540 |
| Glycine | 460 |
| Proline | 1850 |
| Serine | 1520 |
| Tyrosine | 820 |