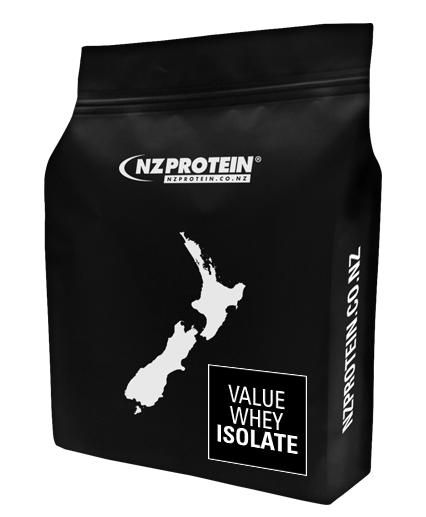 Value Whey Isolate 1kg
Great WPI That's a Cheaper Alternative to NZ Whey Isolate.
Cheap Whey Isolate NZ
This product is a great value Whey Protein Isolate (WPI). It's cheaper than the New Zealand WPI and the main difference is that it's from Ireland instead of NZ.
This is a high quality product and comparable alternative for those who don't have money growing on trees. The reality is that NZ milk products are expensive to buy.
Here's how it compares to the NZ counterpart:
Protein Per 100g

~91g

(BCAAs: 23.7g)

~93g

(BCAAs: 24.6g)

Cost

$33-$41 per unit depending on quantity purchased.

($1.06-$1.31 per serve).

$42-$50 per unit depending on quantity purchased.


($1.31-$1.56 per serve).

Main Attribute

Better Value.

Made from NZ dairy.

Grass Fed?

Hormone and antibiotic free.

Hormone and antibiotic free.

Complete Protein & Bioavailability

>100 (highest)

>100 (highest)

Speed of Digestion

Fast digesting.

Fast digesting.

Taste

Both WPIs taste the same.

WPI is clean tasting and has a light fluffy texture because it contains virtually no fat. We don't add any thickeners to modify the texture.

Both WPIs taste the same.

WPI is clean tasting and has a light fluffy texture because it contains virtually no fat. We don't add any thickeners to modify the texture.

Mixability

Both WPIs mix about the same.

Both WPIs mix about the same.

Best Usage

Depending on your nutritional requirements take 1-3 servings daily at breakfast, between meals, post workout, or before bed.

Depending on your nutritional requirements take 1-3 servings daily at breakfast, between meals, post workout, or before bed.

Samples

Try our Value WPI samples here. Each sachet is one serving.


Try our NZ WPI samples here. Each sachet is one serving.
What is Whey Protein Isolate
Whey Protein Isolate (WPI) is a better form of whey protein. It's basically whey that's been further refined to remove virtually all of the lactose and fat.
That leaves a product which is ultra-high in protein with a superior Branched Chain Amino Acid (BCAA) profile. It has more protein and BCAAs than regular whey.
WPI has a strong amino acid profile making it a concentrated protein powder for muscle development. It's easy to digest and absorbs rapidly, making amino acids readily available to be utilised by muscles. It's these key attributes that make WPI one of the most beneficial forms of dietary protein.
It has a pleasant, clean taste and is popular with athletes and those counting their macro-nutrients. It's also generally suitable for those with lactose intolerance.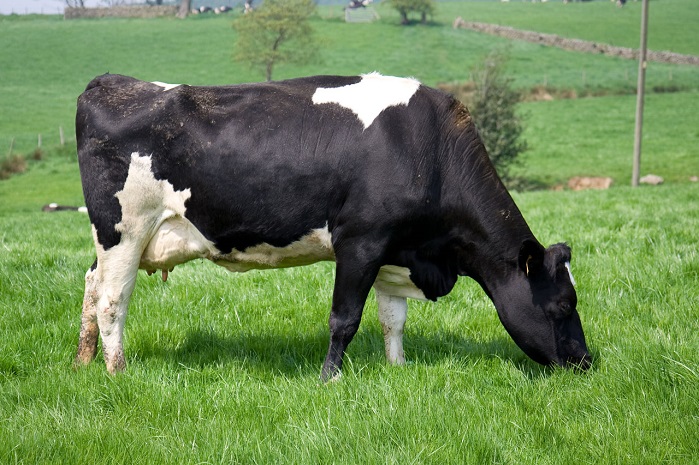 Best Time to Take WPI
WPI is especially beneficial when taken post exercise. due to its rapid digestion and nutritional profile.
This is because WPI has virtually no fat to slow digestion so it's digested rapidly and easily.
The texture of WPI is more watery than in regular whey or in other protein powders such as pea. This may mean that it's not as fulling as some other types.
Whey Isolate or Whey Concentrate
The main difference between WPI is that it's been refined further than whey to remove virtually all of the lactose and fat.
WPI therefore has more protein than regular whey protein as well.
The other main difference is that WPI has a naturally watery texture, whereas regular whey is creamier. The creamier texture makes regular whey taste better than WPI.
We do not add any fillers or thickeners to our protein powders to modify this texture, as they tend to dilute the protein content and can slow digestion.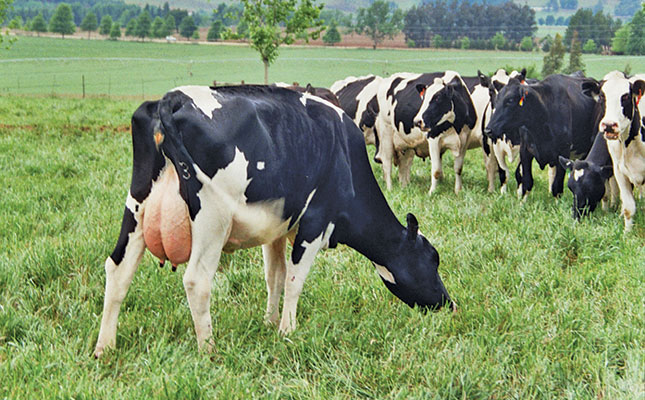 Whey Isolate Benefits
WPI is a powerful muscle builder because it has all 21 amino acids needed for growth and repair. Each serving (unflavoured) contains nearly 29 grams of protein and over 7 grams of BCAAs.
WPI has higher levels of leucine than other protein powders. In fact, WPI has more than 30% more leucine than WPC. Studies of leucine have shown it to be the most anabolic (growth promoting) amino acid for muscle growth and recovery. Leucine also contributes to the regular of blood sugar levels, growth hormone production and wound healing.
WPI may assist atheles to benefit from increased lean muscle mass, reduced muscle atrophy during exercise, improved muscle repair and recovery (hyperatrophy), and an increased metabolic rate.
Other Benefits:
Whey is composed of several bioactive fractions including glycomacropeptide, β-lactoglobulin, α-lactalbumin and lactoferrin. These have health benefits against cancer, infection and inflammation.
WPI is high in cysteine and studies have shown that WPI can increase glutathione synthesis to improve antioxidant defence. Glutathione is a natural antioxidant that the body produces from several other amino acids - especially cysteine.
Whey Isolate Side Effects
Whey isolate is generally well tolerated, even by those with lactose intolerance. WPI is a milk product so those with milk intolerances and vegans should avoid this product. It is, however, vegetarian friendly.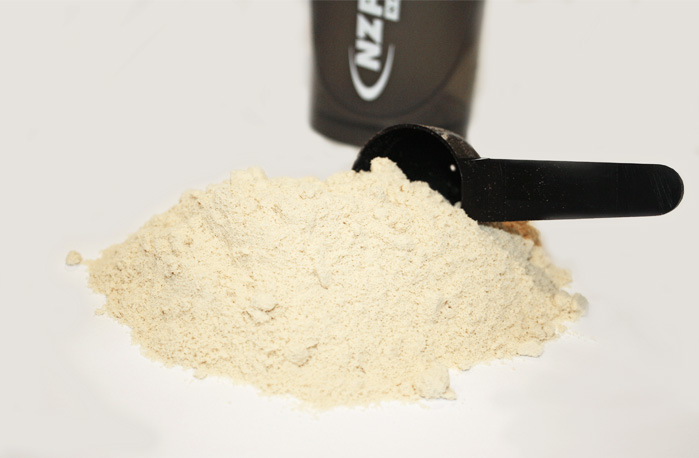 Our Verdict
WPI is a superior protein powder because it has the most concentrated amino acid profile and is absorbed rapidly without fat to slow digestion. It surpasses other proteins for bioavailability so is the best protein powder for post exercise for those wanting maximum muscle recovery/development.
This product is great value and is only slightly more expensive than our regular NZ Whey Protein.
It's a pity that NZ milk prices have become so high, but this is certainly a viable alternative.
Please note that this product is processed in a facility that also handles egg, soy, peanut, and gluten ingredients.
---
Rated
4.76
/
5
Based on
41
customer reviews.
Excellent product
Best protein powder
Competitively priced product and fast efficient service
Great product. Easy to mix and tasty. Nicest protein powder I've found and good to know it's from grass fed cows.
Tastes amazing! Great value
Great flavors great value for isolate
Great product - good taste, easy to mix!
Really good and value for money.
solid
Love the product. Please bring out some more flavors!
Cheers
Super quick delivery. I got the chocolate flavour taste really good and mixes well!
Highly recommend.
Delicious in my berry smoothie and well priced too! No weird aftertaste and I'm seeing great results
Vanilla flavour is delicious and goes perfectly in porridge! Great value, fast response from NZ Protein and super quick delivery! I'll never go back to the other superstores again. Support Kiwi 🤩🙌❤
Mild non intrusive flavour

5 stars for you speed of delivery and responsiveness.
Great tasting product
Good Product
Good value for money.
Whey isolate is kinder to my stomach, but I can't get on with the flavored whey, so this one is great. Dissolves really easily and I can add it to my coffee or just have it in my water bottle.
Good value for money
Tastes good, mixes well, low sugar and fat which is what I wanted
Fast shipping and tastes awesome :) going to buy me some more... make sure you buy heaps lol cause I've almost run out in just 2 weeks...
Awesome
Cant complain. First time having pure whey protein after switching from mass gainer. I was surprised at how little water it needed to dissolve well. Taste is fine. Will buy again.
bloody marvellous
Great taste, not to rich or sweet. Easily mixes with water leaving no lumps.
Is good source of cheap whey isolate. But unfortunately the flavour isn't very strong, so can taste a bit watery.
high quality 92% pure protein
It's very lightly sweetened, which is excellent. The taste is mild and it mixes well with water.
Thank you for quick delivery (I received it the next day).
The protein powder has a lovely flavour and mixes beautifully.
I recommend this product.
Really yummy first time I have tryed this and was really surprised how much I like it, my 9 year old keeps asking for me to save some she said it tastes yum
Always good, can't beat the price, shipping always extra fast 😍
Great value, I use this to make high protein low carb bread and baked goods, it is just awesome!!!
The chocolate flavour was lacking any real flavour or even a hint of sweetness you'd expect from chocolate. Thickens up significantly more than other isolates I have used. A little disappointed in the overall taste. NZPROTEIN REPLY: we went for a darker type chocolate with this one - it is less sweet. You can't compare it to imported American ones, we don't do sickly sweet.
Love it. Just what I was looking for
Taste delicious, mixes easy and is great value for money.

Highly recommend Vanilla for those smoothie lovers.
tasty and cheap
Love this powder, it doesn't alter the flavour of my smoothies in a strange way like other powders did. A nice natural powder!
Cheaper than the NZ whey isolate, creamier and slightly less refined, leading to more gas and bloating. Would only rate it 3 if it didn't taste so good, next time I will stick to the NZ product.
Perfect thanks and super quick delivery
Tried the vanilla flavour and its really tasty
Click on a flavour to see the nutritional information.
Serving size: 31.25g (2 heaped scoops)
Servings per pack: 32
| Name | Ave Quantity Per Serving | Ave Quantity Per 100g |
| --- | --- | --- |
| Energy | 477kJ | 1525kJ |
| Calories | 114 | 364 |
| Protein | 28.4g | 91g |
| - Gluten | 0g | 0g |
| Fat - total | <0.5g | <1g |
| - Saturated | <0.5g | <1g |
| Carbohydrate | <0.5g | 1g |
| - Sugars | <0.1g | <0.1g |
| Sodium | 47mg | 150mg |
| Calcium | 155mg | 500mg |
| Magnesium | 19mg | 60mg |
| Potassium | 90mg | 300mg |
| Phospohorus | 80mg | 250mg |
Ingredients: New Zealand whey protein isolate (contains soy lecithin).
Contains: milk and soy (lecithin) ingredients.
Serving size: 31.25g (2 heaped scoops)
Servings per pack: 32
| Name | Ave Quantity Per Serving | Ave Quantity Per 100g |
| --- | --- | --- |
| Energy | 477kJ | 1525kJ |
| Calories | 114 | 364 |
| Protein | 28g | 89.6g |
| - Gluten | 0g | 0g |
| Fat - total | 0.3g | 1g |
| - Saturated | 0.3g | 1g |
| Carbohydrate | 0.7g | 2.3g |
| - Sugars | <0.1g | 0.1g |
| Sodium | 47mg | 150mg |
| Calcium | 150mg | 490mg |
| Magnesium | 19mg | 60mg |
| Potassium | 90mg | 295mg |
| Phospohorus | 80mg | 245mg |
Ingredients: Whey Protein Isolate (contains Soy Lecithin), Flavour, Sweetener (Sucralose).
Contains: milk and soy (lecithin) ingredients
Serving size: 31.25g (2 heaped scoops)
Servings per pack: 32
| Name | Ave Quantity Per Serving | Ave Quantity Per 100g |
| --- | --- | --- |
| Energy | 475kJ | 1520kJ |
| Calories | 113 | 363 |
| Protein | 26.6g | 85.3g |
| - Gluten | 0g | 0g |
| Fat - total | 0.6g | 2.1g |
| - Saturated | 0.5g | 1.6g |
| Carbohydrate | 0.8g | 2.6g |
| - Sugars | 0.1g | 0.2g |
| Sodium | 44mg | 142mg |
| Calcium | 140mg | 460mg |
| Magnesium | 17mg | 55mg |
| Potassium | 85mg | 275mg |
| Phospohorus | 70mg | 230mg |
Ingredients: Whey Protein Isolate (contains Soy Lecithin), Cocoa (Contains Soy Lecithin), Flavour, Sweetener (Sucralose).
Contains milk and soy (lecithin) ingredients
(mg per serving - Gourmet Vanilla flavour shown)
Branched chain aminio acids:
| | |
| --- | --- |
| Isoleucine | 2230 |
| Leucine | 3020 |
| Valine | 2030 |
Other essential aminio acids:
| | |
| --- | --- |
| Lysine | 2990 |
| Methionine | 660 |
| Phenylalanine | 860 |
| Threonine | 2160 |
| Tryptophan | 490 |
Non essential aminio acids:
| | |
| --- | --- |
| Histidine | 470 |
| Alanine | 1610 |
| Arganine | 580 |
| Aspartic Acid | 3250 |
| Cysteine/Cystine | 720 |
| Glutamic Acid | 5540 |
| Glycine | 460 |
| Proline | 1850 |
| Serine | 1520 |
| Tyrosine | 820 |