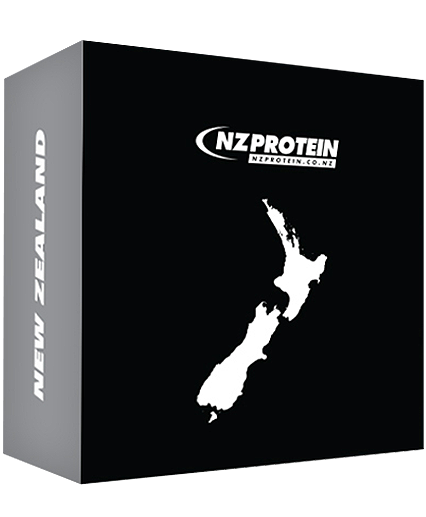 NZ Whey 10lbs (4.5kg)
Clean Muscle Replenishing Protein From Grass Fed Cows (Huge 10lbs).
What is Whey Protein?
Whey is a high quality protein powder that's rich in amino acids and Branched Chain Amino Acids (BCAAs). It comes from milk and is a by-product of the cheese making process. It has a naturally creamy texture and is the best tasting protein.
Whey protein is fast digesting and easily absorbed by the gut. It's highly nutritious and, coupled with its concentrated amino acid profile, is one of the most beneficial dietary sources of protein for muscle growth and repair - especially for pre and post exercise.
Our whey is the most popular supplement choice for athletes, fitness models, bodybuilders, and those wanting to lose weight or just add more protein to their diet.
This product is a bulk pack of whey protein concentrate from New Zealand.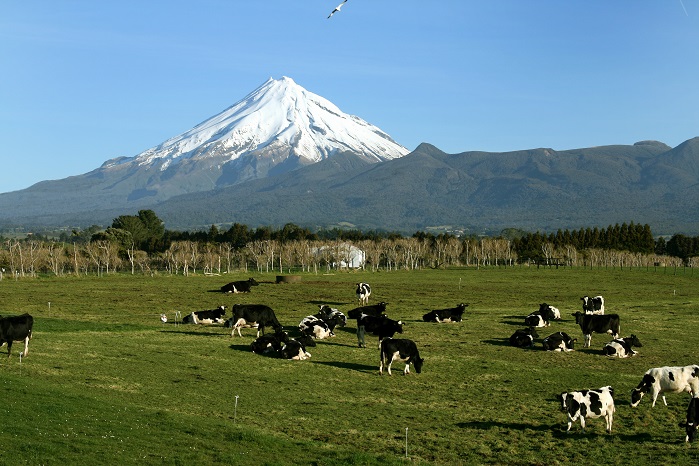 Best Whey Protein NZ
We believe that the best whey protein is made here in New Zealand (NZ). The quality of the milk that cows produce is related to the environment and their diet, and NZ has a temperate climate which allows natural grazing all year round. The dairy cows that produce the milk used to create this product are naturally grass fed and not factory farmed.
Cows that consume a grass fed diet produce milk with significantly more omega-3 fatty acids than grain fed cows. In fact, natural pasture fed cows produce milk with nearly twice as much omega-3 than their counterpart, with a ratio of omega-3 vs omega-6 around 1:1. This may be another benefit as diets high in omega-3 are believed to support heart and immune system health. Grass fed cows have milk that's also richer in vitamin E and beta-carotene.
New Zealand is the largest dairy exporter in the world and NZ has strict standards to protect the integrity of its dairy industry. The NZ government has rigorous testing and quality standards for milk production, and antibiotics and hormones are managed carefully against being in the milk that is used to create this product.
For these reasons New Zealand milk is often referred to as being the "cleanest in the world".
Whey Protein Benefits
Powerful Muscle Builder
Whey is a complete protein with a concentrated amino acid profile and high amounts of branched chain amino acids that the body cannot produce and must be supplied from the foods we consume.
Amino acids are the building blocks of protein and muscle tissue, more commonly referred to as the 'building blocks of life'. Whey contains all 21 amino acids and also has higher levels of leucine than other protein powders. Leucine is one of the three branched chain amino acids and is primarily involved in muscle protein synthesis. Studies have shown it to be the most anabolic (growth promoting) amino acid for muscle growth and recovery.
Leucine also contributes to the regular of blood sugar levels, growth hormone production and wound healing.
Benefits whey protein may have for performance:
- Increased lean muscle mass
- Improved muscle repair and faster recovery
- Reduced break down of muscle during exercise
- Increased metabolic rate
Beneficial Nutrients
Whey is composed of several bioactive fractions including glycomacropeptide, β-lactoglobulin, α-lactalbumin and lactoferrin. These have health benefits against cancer, infection and inflammation.
Antioxidant Defense
Glutathione is a natural defensive antioxidant that the body produces from several other amino acids, especially cysteine. Whey protein is high in cysteine and studies have shown a relationship between whey and increased glutathione levels.
Blood Pressure
Various studies have found relationships between reduction in blood pressure and the consumption of dairy products.
Whey Concentrate vs Isolate
The two most popular forms of whey protein are concentrate (WPC) and isolate (WPI).
Protein Per 100g

~80g

(BCAAs: 19.8g)

We don't add any fillers (or "processing aids") to dilute the protein level.

~93.9g

(BCAAs: 24.6g)

We don't add any fillers (or "processing aids") to dilute the protein level.

How it's Made

Made by ultra filtration at low temperature to preserve protein integrity.

Ion exchange further removes fat and lactose.

Bioavailability

>100 (highest)

>100 (highest)

Speed of Digestion

Fast digesting.

Even faster than WPC.

Contains

Lactose (naturally occurring milk sugars) and fat.

Virtually lactose and fat free.

Great Tasting

Our product is clean tasting and has a natural creamy texture. We don't add any thickeners to modify the texture.

Has a lighter texture than WPC because it has virtually no fat. We don't add any thickeners to modify the texture.

Mixes Easily

Instantised (spray dried with lecithin to improve mixability).

Mixes easily in water, milk, or your favourite liquid without lumps. It can be mixed in a handshaker or with a spoon.

Mixes slightly better than WPI.


Instantised (spray dried with lecithin to improve mixability).

Mixes easily in water, milk, or your favourite liquid without lumps. It can be mixed in a handshaker or with a spoon.

Usage

Depending on your nutritional requirements take 1-3 servings daily at breakfast, between meals, post workout, or before bed.

Depending on your nutritional requirements take 1-3 servings daily at breakfast, between meals, post workout, or before bed.

Samples

Not sure which flavour protein shake is for you? Try our WPC samples here. Each sachet is one serving.

Not sure which flavour protein shake is for you? Try our WPI samples here. Each sachet is one serving.

Low Cost

Lower cost than WPI.

There's a huge 144 servings in the 10lbs bulk box, with a cost per serve of less than $1!

Higher cost than WPC.
This product is NZ whey concentrate (WPC) and it is our most popular option, which is why it also comes in more flavours and sizes than WPI.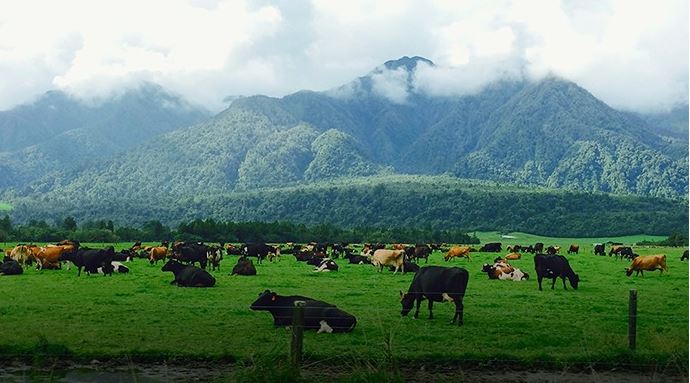 Digestibility
Protein digestibility is a measure of the proportion of protein that is absorbed by the body. Whey protein scores 100% on this scale.
Biological value is a measure of the proportion of absorbed protein that's retained for growth and maintenance. Whey scores 104 on this scale.
The Protein Digestibility-Corrected Amino Acid Score (PDCAAS) is a rating that determines the bioavailibility of a protein. The maximum score is 1.0. Whey technically scores 1.0 because traditionally protein quality was measured against milk, which scored 1.0. Though the scale only goes up to 1.0, realistically whey may be up to 1.21, which is the highest of all protein sources.
Good For Weight Loss
High protein diets can help people to lose weight and keep it off as consuming protein can help to preserve muscle mass, increase metabolism (by gaining muscle, in turn burning more calories), and help control blood sugar levels.
Consuming protein can help you to feel full for longer and may help to curb sugar cravings.
Whey protein in particular has been shown to be effective for increasing muscle mass and reducing fat levels.
Whey Protein Side Effects
Whey is generally well tolerated, but it is a milk product and contains lactose, so those with milk and/or lactose intolerances should avoid this product.
Vegans should avoid this product.
Our Verdict
Whey protein concentrate is a powerful muscle building protein powder. It's absorbed rapidly and helps to replenish muscle and maximise recovery by delivering concentrated levels of amino acids to the body. It surpasses other proteins for bioavailability and is the best for those wanting to gain muscle or lose fat.
Overall it's the best value too, so is our #1 recommended choice for most people (unless vegan or avoiding milk).
*The cookies n cream flavour contains gluten
Please note that this product is processed in a facility that also handles egg, soy, peanut, and gluten ingredients.
---
Rated
4.91
/
5
Based on
89
customer reviews.
Best tasting powder I think I've ever purchased
Love the 4.5kg bag rather than Heavy plastic container. Vanilla tastes fantastic and mixes really well. Highly recommend.
I have purchased NZ protein several times and it exceeds expectations. I haven't had a bad flavour! Highly recommend
Used to buy a different protein and thought I would give this a try and I love the quality of the protein. Tastes great and mixes fantastic and you can tell it is a very high quality protein. Highly recommend
Got here fast and is awesome!
Protein arrived fast even through the COVID19 courier delays. Salted Carmel tastes amazing, mixes well, and great value for money. Even get free gifts with your purchase. Love your Work NZ PROTEIN.
Quick delivery, great service and the taste of this protein powder is super legit. Highly recommended
Clean, tasty, NZ protein. What more could you ask for?

I've been waiting for my current 10lb bag of US-made protein to run-low before I took a punt on 10lb of this stuff.

Glad I waited because the US stuff would stay on the shelf if I had this as well. No going back, good price, great flavours. Buy NZ made.
Love this protein- banana is delish, not too sweet which I love and the box lasts so long!!! Thank you NZ Protein, mine and my sons choice for sure!!
I would like to say that not only is this a great product, no clumps, mixes so easily in water or milk.
But during the Covid times you guys have been awesome at answering emails and sending product asap.
Thanks so much guys, I am always impressed how fast your product arrives at my door.
Very pleased with the product, tastes great good price and arrived the next day! Cheers
Delicious, easy mix, great for baking.
I can never fault NZ Proteins product. Good quality, mixes really well and tastes great. I've been using this stuff for years and the standard hasn't dropped. When bought in bulk it's hard to beat the price per serving.
Excellent protein, if anyone is looking to pay this protein I would definitely get it. 🏋️‍♀️🇦🇺
Good taste, and value for money.
Great tasting protein, mixes well, always fast delivery and love the free gift.
I buy this product every 3-4 months since I got to NZ 3 years ago, I recommend to anyone that ask me and to all my friends. Side note, I wish I was working for your marketing department because your Instagram is terrible.
Gourmet Vanilla flavour is delicious, and you can add a variety of additional elements to make an even more advanced smoothie.
Always have rated NZ protein. Flavors are good and decent prices.
Always a good product
Vanilla flavour is great
Best value protein powder
Cheapest per gram of protein by far and a great product that easily mixes
Great protein, great price, rapid delivery. I'm recommending this to all my mates!
Great product at a great price
Quick delivery and great tasting
Fast delivery as usual.
Product as good as always. Same great taste after years, mixes better than anything else I?ve tried and at a cost you can?t beat.
Really good product and value, simple to order and arrives quickly.
Great products. Highly recommend, wouldn?t use anything else
Clean tasting vanilla flavour, which goes well with anything you put it with. Great value in comparison to other brands, and the best thing is that it's made right here!
Awesome product at a good price
Best taste and flavour.
Value for money
Great product. Mixes well. Yummy flavour
Our fav protein ever. Tastes great, mixes well. Best of all its NZ made so we know it hasn't come from animals who have been fed hormones. Cheers NZ Protein, loving your work.
I love that is NZ made from NZ cows and antibiotic free. I hate buying stuff made in US from factory farmed animals and then having to ship it across from the other side of the world. #LocalMade #Sustainable
Too big, the bag isn?t zip lock, the locking device is too small for the size of the bag. I?ll go back to the tubs, they are way easier.
Very good value. Youll need to open the box and take the clip off to scoop protein from the bag.
Nz couriers damaged my parcel and Dave was a top bloke and got 1 on the way in no time

Great products
Vegan and whey salted caramel flavours are the best
I have been using this for a few years and it has always been great, and the most cost effective option for protein powder I've found available in NZ. With my most recent batch it seems the formula was changed, because it is more free-flowing and has a more natural banana taste than I was used to from the previous batches. I was already very happy with it so it's great that it was improved further!
Good value. Excellent taste.
Best tasting whey - love that it?s not full of nasties
Really top quality, nice to drink and smooth powder no clunky bits.
Supreme product
Tastes so good.....
I've been buying gourmet vanillla whey protein powder for a couple of years now. It's well priced, not full of junk fillers, mixes well and tastes great. The biggest problem I have is trying to stop my kids from using it up!
Very natural tasting protein. Does not taste like artificial sweeteners. Does not leave you bloated. Best protein I have had and I?ve tried almost every brand. Price is amazing, very affordable. Will never buy anything else.
Great product. Quick delivery as always.
One of the nicest protein flavours I?ve ever had. Such a great product, I don?t buy from anyone else
Great service
I was very happy with the delivery service and the protein powder. However, I got played out by the gift which was sent to me.
I chose the pedometer as my gift. It was faulty and it kept on breaking the reading.
I would appreciate it if you can replace it as soon as possible for me, as I am doing the 10000 step challenge fundraising for the NZ Red Cross and feel very unhappy about it.
I hope you will send me a new pedometer asap.
Thanks
Like the taste as not too sweet. But not sure about product.
Great company to order from, quick delivery and excellent value. Great taste tasting Banana flavoured protein.
Great taste. Great price.
Good price, fast delivery, nice flavour (Also, tried few other flavours and realised that they are all good, even chocolate one is not too sweet, what I really appreciate). Good package as well, it comes with a plastic spin (but I broke it from first try), nevertheless really happy with the product.
My staff and I have been using this product for a good six months now and we're all impressed with it: Non bloating, smooth taste that's relatively non clumping when mixed and similar in nutritional value to the BSN Syntha-6 line but cheaper and overall better.
Best tasting protein I've had and the price is unbeatable value. Super quick delivery, couldn't be a more happier customer.
Great protein, great value for money, and a good fast service. What?s not to love?
Apart from the whey being absolutely top quality, NZ Protein's customer service is top class! Dave was extremely helpful when enquiring regarding sending orders to Australia, and was in constant touch until product was delivered. Looking forward to the next order!
I am very happy with the customer service provided. It is a very professional service. I could contact and speak to a member of NZ protein team on a Sunday evening, with a quick response back.
Highly recommended
Love the flavours I've tried so far; vanilla, mixed berries and even salted caramel which I was a bit hesitant on. Cookies n cream could do with a bit more flavour, but that is currently getting a makeover. Some protein shakes I chug down since the taste is nothing special, but with these I like to let each mouthful sit so I can enjoy the fluffy texture and yummy taste.

A ziplock bag would be nice for the 5lb protein as the included clip takes a bit of care to properly seal to avoid air gaps.
I always purchase the 10lb chocolate and keep coming because NZ Protein has one of the highest protein content percentages per serve, awesome taste and of course great prices.
Compared with the competition it's superior in every way which is why I keep coming back (3rd time buying the 4.5kg bag). I always go for the Gourmet Vanilla because it's just so tasty. I love the free gifts too... the beef jerky is very nice. Easily 5/5
This company has excellent customer relations and excellent product very happy with their service and product have used them 3 times now and no complaints at all 5 star operation
Fantastic product, amazing price and service is top notch.
Tastes great, mixes well and high protein content. It actually tastes quite similar to Optimum Nutrition Gold Standard chocolate. My item took less than 24 hours to get to me. Shipping being included is fantastic. Will definitely order again.
I'm satisfied. Bought the Gourmet Vanilla and it tastes really nice and mixes very easily. Paid on Thursday morning and it arrived Monday early afternoon. A couple suggestions... the scoop should be on top of the powder, not buried deep down so you have to dig it out. Also a resealable bag would be a huge plus (the little clip included is handy but zip lock bag would be ideal). Will order again when this stuff's gone. :)
Quick delivery, great and flavour!! Thanks for the two sample sachets!!
Orders always confirmed and shipped asap, and products of the highest quality. 10 stars!
Good value 4 what u get .. Like a PT with a big history and wide knowledge about what people taking and how important is to take a quality and good stuff , this is one of the best right now on market ...
Amazing service! Great flavours! Highly recommend!
Fast delivery, ordered and received the next day! Can't get better than that. Great tasting protein! Can't wait to try the other flavours.
The best tasting protein shake. high protein content. Mixed berries taste awesome
Extremely fast shipping even to South Island, best price on the market and best protein per serving among other companies
The berry goes extremely well in a smoothie with a banana, some berries, and milk and water (I use 50/50 of each). I haven't tried all the other flavours yet, but I would certainly recommend this one to anyone who makes fruit smoothies.
I have been using this for nearly a year & cant get enough of the new double choc (used to have dark chocolate before) and banana. They're awesome when mixed together with a scoop of each in the shaker. Can you make a banana chocolate flavour? Will keep buying thats for sure
Overall, the product is great. I've been using NZ Protein for a while now and recommend it to all of my friends.

My favourite flavour has been Double Chocolate. But the new 'recipe' for double chocolate is very sweet. There's no sugar, just artifical sweetners. Nutritionally it's still good. But personally, I find the flavour far too sweet now.

Mixability 5/5
Taste 3/5
Nutritional value 5/5
Service 50/5 (Dave and the team are great)
Thanx dave . I love your service and you are the best supplier becoz you have best quality n low price than other suppliers (G SINGH)
Fantastic product , great value , taste and mixes well. Service is always fast, the product is great and the prices are unbeatable!
Dammmm!!!..... honestly, I've only had the chocolate, but this is hands down the best tasting chocolate I've had.
Best tasting Ive found, and I've tried a few!
Great product at a great price. Mixes well with either water or milk in a shaker or blender. Highly recommended
the first thing I noticed when trying this was that its clean mixing, clean tasting. theres a creamy texture that makes it nice to drink and the nutritional info is good too. I compared the amino acids and you just cant beat it
Bulk saving and fast service, would rate this really highly
Hey guys! I have absolutely LOOVVVVEEDDD your sample in vanilla, by far the best tasting vanilla I have ever tried, and at such an affordable cost. I was wondering though, I was keen on also getting some casein from you guys in the same order, when do you think it will be in stock? I would have given a rating of 8/5 if it could let me!
Really good deal, customer for life
This stuff is actually pretty good, I got a 1kg pack of the vanilla to try and it mix easy and tastes real good. 10lbs one on the way, getting some good results already.
Click on a flavour to see the nutritional information.
Serving size: 31.25g (2 heaped scoops)
Servings per pack: 144
| Name | Ave Quantity Per Serving | Ave Quantity Per 100g |
| --- | --- | --- |
| Energy | 539kJ | 1726kJ |
| Calories | 129 | 412 |
| Protein | 24.6g | 79g |
| Fat - total | 2.2g | 7.1g |
| - Saturated | 1.6g | 5.1g |
| Carbohydrate | 2.1g | 6.8g |
| - Sugars | 1.9g | 6.1g |
| Sodium | 44mg | 140mg |
Ingredients: New Zealand Whey Protein Concentrate (Contains Sunflower Lecithin), Flavours, Sweetener (Sucralose)
Contains milk
Serving size: 31.25g (2 heaped scoops)
Servings per pack: 144
| Name | Ave Quantity Per Serving | Ave Quantity Per 100g |
| --- | --- | --- |
| Energy | 528kJ | 1690kJ |
| Calories | 126 | 404 |
| Protein | 22.4g | 71.8g |
| Fat - total | 2.6g | 8.3g |
| - Saturated | 1.7g | 5.6g |
| Carbohydrate | 2.4g | 7.7g |
| - Sugars | 1.7g | 5.4g |
| Sodium | 52mg | 165mg |
Ingredients: New Zealand Whey Protein Concentrate (Contains Sunflower Lecithin), Cocoa (Contains Soy Lecithin), Flavours, Sweetener (Sucralose)
Contains milk and soy (cocoa)
Serving size: 31.25g (2 heaped scoops)
Servings per pack: 144
| Name | Ave Quantity Per Serving | Ave Quantity Per 100g |
| --- | --- | --- |
| Energy | 538kJ | 1720kJ |
| Calories | 128 | 411 |
| Protein | 24.4g | 78g |
| Fat - total | 2.2g | 7g |
| - Saturated | 1.6g | 5g |
| Carbohydrate | 2.4g | 7.6g |
| - Sugars | 1.9g | 6.1g |
| Sodium | 43mg | 139mg |
Ingredients: New Zealand Whey Protein Concentrate (contains Sunflower Lecithin), Flavours, Natural Colour (Beta-carotene), Sweetener (Sucralose)
Contains milk
Serving size: 31.25g (2 heaped scoops)
Servings per pack: 144
| Name | Ave Quantity Per Serving | Ave Quantity Per 100g |
| --- | --- | --- |
| Energy | 536kJ | 1716kJ |
| Calories | 128 | 410 |
| Protein | 23.9g | 76.6g |
| Fat - total | 2.2g | 6.9g |
| - Saturated | 1.5g | 4.9g |
| Carbohydrate | 2.8g | 8.9g |
| - Sugars | 2.3g | 7.3g |
| Sodium | 46mg | 146mg |
Ingredients: New Zealand Whey Protein Concentrate (contains Sunflower Lecithin), Natural Colour (Red Beetroot Powder), Flavours, Sweetener (Sucralose)
Contains milk
Serving size: 31.25g (2 heaped scoops)
Servings per pack: 144
| Name | Ave Quantity Per Serving | Ave Quantity Per 100g |
| --- | --- | --- |
| Energy | 528kJ | 1691kJ |
| Calories | 126 | 404 |
| Protein | 24g | 76.7g |
| Fat - total | 2.2g | 7g |
| - Saturated | 1.5g | 4.9g |
| Carbohydrate | 2.2g | 7.1g |
| - Sugars | 1.8g | 5.9g |
| Sodium | 250mg | 800mg |
Ingredients: New Zealand Whey Protein Concentrate (contains Sunflower Lecithin), Flavour, Salt, Cocoa, Sweetener (Sucralose)
Contains milk
Serving size: 31.25g (2 heaped scoops)
Servings per pack: 144
| Name | Ave Quantity Per Serving | Ave Quantity Per 100g |
| --- | --- | --- |
| Energy | 541kJ | 1730kJ |
| Calories | 130 | 415 |
| Protein | 24.9g | 79.8g |
| Fat - total | 2.2g | 7.1g |
| - Saturated | 1.6g | 5.1g |
| Carbohydrate | 1.9g | 6.1g |
| - Sugars | 1.9g | 6.1g |
| Sodium | 43mg | 140mg |
Ingredients: New Zealand Whey Protein Concentrate (Contains Sunflower Lecithin)
Contains milk
Serving size: 31.25g (2 heaped scoops)
Servings per pack: 144
| Name | Ave Quantity Per Serving | Ave Quantity Per 100g |
| --- | --- | --- |
| Energy | 528kJ | 1690kJ |
| Calories | 126 | 404 |
| Protein | 22.5g | 72.1g |
| Fat - total | 2.6g | 8.4g |
| - Saturated | 1.8g | 5.7g |
| Carbohydrate | 2.3g | 7.5g |
| - Sugar | 1.7g | 5.5g |
| Sodium | 56mg | 178mg |
Ingredients: New Zealand Whey Protein Concentrate (contains Sunflower Lecithin), Cocoa (contains Soy Lecithin), Flavours, Sweetener (Sucralose)
Contains milk, soy (cocoa)
Serving size: 31.25g (2 heaped scoops)
Servings per pack: 144
| Name | Ave Quantity Per Serving | Ave Quantity Per 100g |
| --- | --- | --- |
| Energy | 538kJ | 1720kJ |
| Calories | 128 | 411 |
| Protein | 24.3g | 77.8g |
| Fat - total | 2.2g | 7.1g |
| - Saturated | 1.6g | 5.1g |
| Carbohydrate | 2.4g | 7.6g |
| - Sugars | 1.9g | 6.1g |
| Sodium | 43mg | 139mg |
Ingredients: New Zealand Whey Protein Concentrate (Contains Sunflower Lecithin), Flavours, Sweetener (Sucralose)
Contains milk
(mg per serving - Gourmet Vanilla flavour shown)
Branched chain aminio acids:
| | |
| --- | --- |
| Isoleucine | 1730 |
| Leucine | 2810 |
| Valine | 1580 |
Other essential aminio acids:
| | |
| --- | --- |
| Lysine | 2320 |
| Methionine | 640 |
| Phenylalanine | 860 |
| Threonine | 1830 |
| Tryptophan | 520 |
Non essential aminio acids:
| | |
| --- | --- |
| Histidine | 500 |
| Alanine | 1330 |
| Arganine | 690 |
| Aspartic Acid | 2790 |
| Cysteine/Cystine | 720 |
| Glutamic Acid | 4590 |
| Glycine | 520 |
| Proline | 1600 |
| Serine | 1330 |
| Tyrosine | 860 |